CE Markings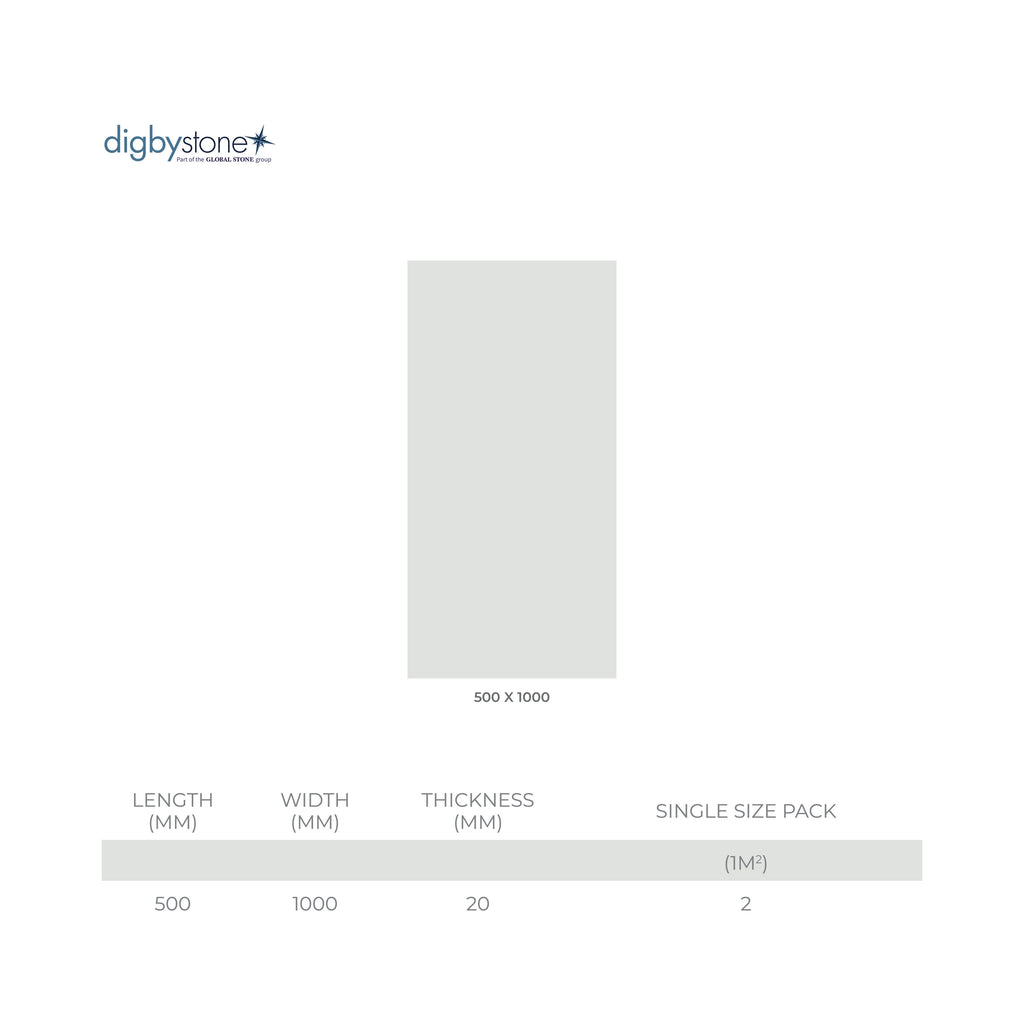 Declaration of Production Product description
Installation Guidelines
Laying Patterns
LAYING GUIDELINES FOR NATURAL STONE
1. CHECK YOUR PRODUCT
Before any work is carried out, each piece of natural stone should be inspected, both wet and dry, prior to laying as pieces will vary. No returns can be accepted once the product is installed, so it is important to confirm you are happy with your product before proceeding. When work begins, ensure the area is cleared of all vegetation and debris. Then, ideally using a scaled drawing of your planned area, you can start plot pointing by marking out the space using pegs and a string line.
2. PREPARE YOUR BASE
Dig the ground to a depth of approximately 150mm below the finished patio level (or 200mm deep below the finished driveway level), making sure the soil is compact.
3. LAY YOUR HARDCORE
In the now excavated area, spread a layer approximately 100mm deep of hardcore (or 150mm deep for driveways). Remember to leave room for the thickness of the flags and 30-50mm of mortar. Compact the layer of hardcore thoroughly, ideally using a plate compactor. Foundations must not be laid on water saturated ground as they may sink in time, creating uneven paving. Extra drainage may be required.
4. LAY YOUR SLABS
Once happy with the layout, using your line and pegs as a reference, you can start laying your flags down on a full bed of slightly wet mortar mix 30-50mm deep. For the mortar mix we advise 1 part cement to 5 parts sharp sand (some contractors use a 50/50 mixture of building and sharp sand). All products must be laid on a full bed of mortar, especially when laying a driveway. A full bed of mortar is key to help reduce moisture transparency or discolouration, as well as to provide a solid base for the patio.

An SBR bonding agent is an adhesive, waterproof barrier that should be used to help the slabs adhere to the mortar bed and can be used in conjunction with our Slurry Primer. Only requires water to mix, see page 146 for details, (or a Slurry Primer mix using cement powder, water and an outdoor based SBR bonding agent to a creamy consistency) that is to be painted onto the back of each slab with a thickness of 1-2mm before laying when using natural stone (see overleaf for specific advice on laying porcelain). Use a rubber mallet to gently tap down the flags and a spirit level to check the patio is uniformly level, being careful to check you follow your slope level as you go along. To provide suitable run-off during wet weather, a fall angle must be considered. Falls must be angled away from buildings or structures at an incline of 1:60 or steeper. An adequate drainage outlet source should be present at the end of the patio's run off edge. A planning officer may need to be consulted for further advice. It is important to note that Digby Stone products are not designed to be butt jointed, and a suggested joint of approx 10mm should be used. For products with an aged finish we suggest to increase the joint size accordingly in order to accommodate for any potential variations in edges (between 15 - 20mm approx).
5. CUTTING NATURAL STONE
Once the main area of the patio is laid down and there are slabs that need cutting, in the case of natural stone a disc cutter with a suitable attachment or a hammer and chisel is needed to shape your flags effectively (please see our porcelain laying advice overleaf for specific guidance on cutting porcelain tiles). Once happy with the shapes of the now cut flags, you may lay them down (refer to step 4) on a full bed of slightly wet mortar mix. Using a rubber mallet, gently tap down the flags and use a spirit level to check for a uniform flatness (taking into account a fall).
6. CHECK YOUR JOINTS
Once the patio has been fully laid, ideally allow a few days for the mortar to set. There are several ways of sealing the joints between paving slabs – the installer must determine the most appropriate method to use. Some use a cement based mortar mix and so create a solid, inflexible joint. Others use a modern jointing compound that brushes in and hardens with contact with the air, commonly known as paving jointing compound. See the porcelain laying guide overleaf for specific porcelain laying instructions. When using any jointing products always follow manufacturer's instructions.
 LAYING GUIDELINES FOR PORCELAIN PAVING
1. CHECK YOUR PRODUCT
Ensure that you check your product before laying – we recommend
dry laying a random selection of your tiles (from more than one pallet where applicable) to ensure that you are satisfied with the colour variation in the tiles. Claims or returns based on colour variation will not be accepted once the product has been laid. Ensure that whilst working with porcelain tiles that they are rested on wooden battens to prevent any edge chipping.
2. PREPARE YOUR BASE
Prior to installation, all necessary ground work should be completed. This includes ensuring there is a sub-base of at least
50 – 100mm thick of type 1 material (hard-core) which has been
sufficiently compacted down, with a suitable water drainage fall
(a fall of 1:60 is usually adequate).
3. PRIME YOUR SLABS
Apply Digby Stone Universal Slurry Primer (or a Slurry Primer mixed using cement powder, water and an outdoor based SBR bonding agent to a creamy consistency) to the back of each tile before it is laid to help the paving adhere to the bed. Paving slabs may need to be handled by 2 people (in particular the larger sized slabs). When applying slurry primer, ensure that you rest the tile on wooden battens to prevent any chipping.
Digby Stone's Universal Slurry Primer only requires 7L of water per 20kg bag to produce a creamy consistency. Once mixed apply 1-2 mm to the back of the slab.
Before applying the slurry primer, using a stiff brush, brush the back of the tile to clean off the magnesium oxide releasing agents, this will create the bond of the slurry primer to the porcelain paving. Paint each tile with slurry primer as you lay them, not all at once before you begin laying. The slurry primer on the back of the tile must still be wet when it is laid down, therefore you should not prime all slabs first before you start laying. This will ensure that the tile adheres to the mortar bed correctly. If any slurry primer is on the face-up side of the slab, immediately wash away the residue with water as you work. For more information on our Universal Slurry Primer Pro please see page 146.
4. USE A FULL BED OF MORTAR
Just like our natural stone products, Digby Stone porcelain must be laid on a full wet bed of mortar. We recommend a mixture of a moist consistency (rather than runny) with approx. 4:1 sharp sand to cement.
5. LAY YOUR SLABS
It is essential that each tile is tapped down to ensure as much of the tile as possible comes into contact with the mortar. When
laying your project, ensure that you mix tiles to achieve an overall blended appearance. While the finishes of porcelain have less surface variation than natural stone, they are still designed with a level of variation to add a range of texture to their surface. If within the selection of tiles you encounter any repeat patterns, we suggest that you rotate slabs 90/180 degrees in order to minimise the appearance of repetition (this may be more prevalent in tiles which have a more extensive surface pattern. Don't half bond porcelain tiles over 600mm long. We recommend maximum one third/two thirds bond for tiles over 600mm.
6. CUTTING PORCELAIN
Porcelain can be cut with a disc cutter fitted with a suitable for-porcelain diamond blade (this must be a petrol disc cutter as you must feed the disc with water to cut). However, for neater and more accurate cutting, we recommend using a suitable water-fed tile bridge saw. Ensure that appropriate protective clothing is worn while operating machinery.
7. CHECK YOUR JOINTS
Allow for 10-12mm+/- approx joints when laying the tiles.
We suggest an outdoor jointing compound (suitable for porcelain) should be used with our porcelain products – please speakto your merchant or landscaper for the most appropriate jointing compound for your project. As previously stated, Digby Stone porcelain products are not designed to be butt jointed.
8. IMPORTANT – CLEAN THE JOB
It is particularly important to work cleanly when laying porcelain, both during and after installation. Once the job is completed, additional cleaning may be required if any residue remains, particularly from jointing compounds. Ensure that the jointing compound has set sufficiently and then clean the tiles with
a suitable residue remover (depending upon which jointing compound has been used). Any residue left over from the laying process must be removed as soon as possible – failure to do so may result in staining on the surface of the tiles. If your porcelain has been laid in conjunction with any natural stone, ensure that the porcelain cleaner/residue remover you are using does not contain any acid and check they are suitable for porcelain. Any cleaners containing acid will cause damage to natural stone.
ADDITIONAL INFORMATION
CIRCLE FEATURES
These should be dry laid before final positioning on a full bed of mortar, starting from the centre of the circle outward.
WHEN LAYING A DRIVEWAY
A minimum of 150mm compressed hardcore foundation must be used before laying products for a driveway (only suitable products to be used). It is essential that products are laid on a full bed of wet mortar for driveways. If you are unsure in anyway about how to lay a driveway then please consult your landscaper or call the Digby Stone sales team for advice on best practice.
Calibrated products are subject to a minimum of +/-3mm variation. Due to the composition of natural stone, colour variations may occur after installation.
Some delamination (when riven parts of the stone flake off) may occur after laying – this is perfectly normal and tends to happen near the riven part of the slab.
As with all Digby Stone products the spot-laying method is not suitable – always use a full bed of mortar.
IMPORTANT:
All Digby Stone products are designed for domestic landscaping use. Contact us for information on commercial projects. 
Ensure driveway laying guidelines are followed.